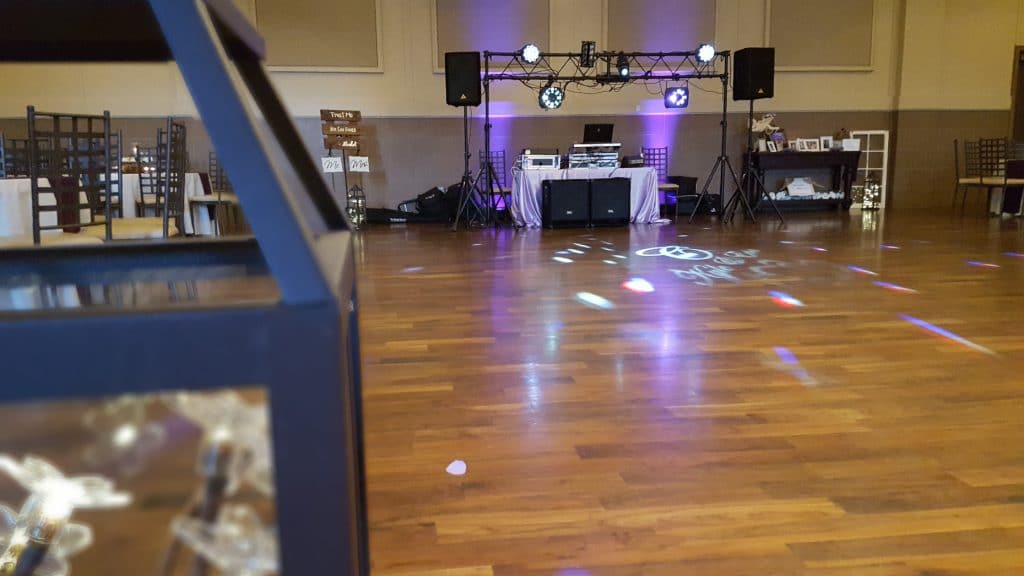 All event are special to us, and we take great pride in helping our couples plan their wedding as music plays a major role in every aspect of the day to include playing music during the ceremony, cocktail hour, dinner, special events, and of course dancing!  Below is a breakdown of how we will work with you to plan your special day:
Initial Meet and Greet:  We will sit down with you face-to-face (or via video conference) so that we can get to know you, and get a good understanding of how you envision your wedding.
Wedding Form: Generally speaking, most couples at the initial meeting will not know the details of  what they want in terms of music selection, so we have a wedding form our couple can fill out to capture every detail to include (if applicable):

Music selection: ceremony music, cocktail hour/dinner music, special dances (e.g., first dance, father/daughter, mother/son, etc.)
Color theme: We have lighting that can be programmed to almost any theme color used.  We have uplighting  that is placed along the walls to give the room a nice look while matching your theme.  Our dance lighting can also be used during the special dances such as your first dance to create a nice effect while you are on the dance floor.
Bridal Party: If you are having a grand entrance and would like your bridal party to be announced, the form will allow you to enter these details.

Wedding Timeline: Once we have received your form, we will create a detailed timeline for you.  The timeline is based on your start time, what events you are having (e.g. ,ceremony, first dance, etc.), and past experience.  This timeline will be used as a guide to help both you and us to make sure there is a clear understanding of how the day will go.
Dance Music: While the Wedding Form will provide the music selection for the special dances/events, providing your playlist may take a while.  For this, we can gather this information via email.  There is no one way of doing this, so below are the different ways we've received playlists in the past, and you can choose which way works for you.  Either way, we will make sure we have what you want.

You can provide a list of genres that you prefer, and provide 10 – 20 "must-have" songs.
You can provide a detailed list of the songs you want.
You can create a playlist on Spotify and share it with us.
We understand every wedding is unique and what works for one may not work for others. We will make sure the timeline and music selection is tailored just for you.